Beauty comes from the inside out. That's why LightStim designs high quality, easy-to-use, at-home devices that combine therapeutic light energy with patented technology to nourish your skin from within.
The Beauty of Technology
Visibly improved, radiant, healthy looking skin is what LightStim is all about.
LightStim MultiWave® Patented Technology simultaneously emits multiple wavelengths (colors) of light. These wavelengths of light work together to give your skin a more radiant and youthful appearance.
No Other Lights Shine As Bright
FDA Cleared, Designed & Manufactured in the USA
MultiWave Patented Technology
Professional Strength Treatments at Home
Targeted UV-Free LED Light Therapy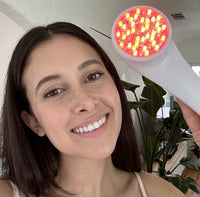 What Our Customers Have To Say
Barbara from New York
" My skin has more of a glow, the wrinkles around my eyes and mouth are less and my skin tone has evened out. I like that the LightStim is so soothing and warm... I am just astounded as to the results. Over time, my nasal label folds are gone. I believe in the science of the product but I didn't realize that my results would be this good. "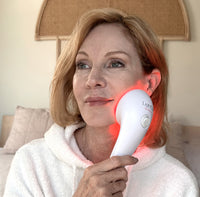 What Our Customers Have To Say
Janet from Texas
" I have had my LightStim for over two years. My skin is fuller, and my wrinkles have diminished substantially. I am quite a simple person when it comes to skincare- I watch TV with my serum and LightStim for about 20 minutes every day. I noticed the difference immediately. I am a woman in my early 60s and very concerned at keeping my wrinkles under control. Thank you for an amazing product that works. "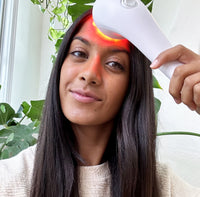 What Our Customers Have To Say
Carol from California
" I have noticed a definite radiance in my skin that mimics the results following a facial- only these results last day after day. "