Featured on Netflix's Skin Decision
See LightStim devices being used in Dr. Sheila Nazarian and Nurse Jamie's new show, 'Skin Decision' on Netflix.
Real Results, Real People
of participants were shown to have significant improvement in their fine lines and wrinkles.
of participants had an even further reduction in their wrinkles three months after our clinical trial.
LightStim Athletes
Chris Paul
Phoenix Suns, NBA
" In my 17th NBA season, I am all about recovery and supporting my health and wellness off the court. The LightStim LED Bed helps me day in and day out and allows me to recover faster in between games and workouts. I use the LED Bed multiple times a week and every time I finish a treatment on the Bed I feel renewed. I'm very fortunate to have added the LightStim LED Bed to my recovery routine. "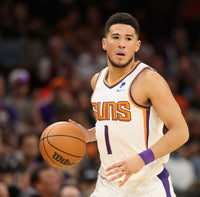 LightStim Athletes
Devin Booker
Phoenix Suns, NBA
" I took my game to new heights last season, including an NBA Finals series and winning a Gold Medal for Team USA. During this time the LightStim LED Bed became a staple in my recovery regime. I use the LED Bed daily and it really helps me to recover quicker in between games – even in the playoffs. LightStim has been a huge help in elevating my health and wellness and I'm very excited to continue to use the LightStim LED Bed. "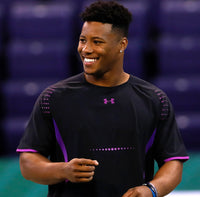 LightStim Athletes
Saquon Barkley
New York Giants, NFL
" The LightStim LED Bed helped me get through my first major injury, a high ankle sprain. I was struggling to recover from that injury during the season when I was introduced to LightStim. I used the LED Bed a couple times a day for a few weeks and not only got my edge back but had my best game of the season against the Washington Football Team shortly after. I feel very fortunate to have the LED Bed and think it can help many athletes get their edge. "
Clinically Proven Results
of participants were shown to have significant improvement in the first 2-4 weeks of treating acne breakouts.
of the world population is affected by acne at some point in life.
Loved by Celebrities
Kate Bosworth
" I am lucky to say I don't get acne often, but the humidity in the tropics has got my skin acting up. LightStim for Acne is saving me. #NOTanAD "
Loved by Celebrities
Courtney Cox
Courtney does an LED Bed treatment while her dogs try to steal her attention.
Loved by Celebrities
Mark Wahlberg
" Today for recovery we'll do the cryo-chamber and the infrared LightStim LED Bed. You know the recovery is so important. I have to go into this infrared LightStim Bed [after training]. "
Hello Clear Skin
Treat mild to moderate acne. Calm existing breakouts. Restore your skin's clear and healthy appearance.
Bye Bye, Wrinkles
Reduce and eliminate fine lines and wrinkles. Maintain your skin's youthful appearance. Nourish your skin from within.
Relieve Pain Now
Soothe your tired muscles, aches and pains. Increase blood circulation and recover faster.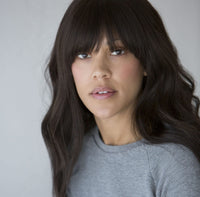 Used by Professionals
Shani Darden
Esthetician & Skin Expert,
Founder of Shani Darden Skin Care
" LightStim is amazing, it has changed my client's skin. It reduces fine lines, wrinkles, and creates more youthful looking skin. LightStim has also been incredible for my clients with acne and has helped to clear their skin. It has become one of my facial necessities! "
Used by Professionals
Dr. Paul Nassif
Renowned Plastic Surgeon,
Host of E!'s Botched
" Every postoperative patient gets treated with LightStim in my office. To help decrease bruising, increase healing, and help with redness. I personally use the LightStim LED Bed about 2-3 times a week just to veg out and decompress. I had a patient write me last week, thanking me profusely for the LightStim treatments and what it did for her. Her swelling decreased dramatically. Every time she walked out of my office, she felt absolutely incredible and full of energy. "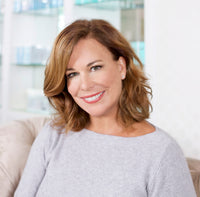 Used by Professionals
Kate Somerville
Celebrity Aesthetician,
Skin Health Experts Clinic
" We incorporated LightStim because we wanted to reach different layers of the skin at the same time. Our goal was to create special facials using LightStim. We tested the Lights on our clients and received a phenomenal response! After treatment our clients experience a glow that lasts for days. Results are visible in a shorter period of time. The feedback has been extremely positive. Clients are noting a more vibrant, tighter, firmer complexion. After using LightStim I always get compliments from people saying I look radiant and beautiful– like I'm lit from within. "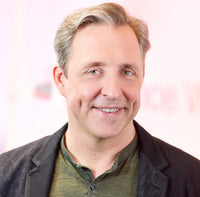 Used by Professionals
Dave Asprey
Founder of Bulletproof 360
" I keep a LightStim LED Bed at my personal Biohacking Labs at home. It's amazing what happens after a workout or when you just lay down on it. I feel a lot more energy, I look better, and I've become really happy with the fact that several times a week I lay down, listen to a podcasts for 20-40 minutes and I use the light on my entire body. I've noticed a big difference in just energy levels from doing this and it really makes a lot of sense when you look at the science. This is that level of care, and level of getting the science right, so you get the maximum benefits that I look for. The LightStim LED Bed definitely made that bar which is why I included it in Upgrade Labs as the light technology that we're using. "